Mint.com – The Easiest Way to Mindfully Manage Your Money
February 22nd, 2012 | Posted in
1. Road Warrior
,
Mobile Apps
,
Tech Tool
|
No Comments »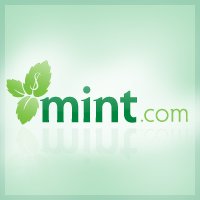 Every so often I come across a life changing tool, technology or application. Mint.com has had the most profound effect on me so far. It's mind boggling to me that everyone in the world doesn't use it.
Mint.com does several things:
Saves you time
Helps you track your spending
Budget and plan your monthly expenses
Encourages you to save or pay off debts
Understanding how and where you spend your money is the first step to financial freedom; it's not making the money- that's the easy part. You can make $100,000 a year and chances are your lifestyle would reflect it. But does your bank account? If you're like the average American you spend most of what you earn, in fact to see America's debt statistics check out the following site-it says that the average household with a credit card has over $15,000 in debt. http://www.creditcards.com/credit-card-news/credit-card-industry-facts-personal-debt-statistics-1276.php#Total-debt
Mint.com has changed my relationship with money and my husband! I no longer get anxious when bills come in, or when I'm trying to decide how much I should spend on my new website or marketing materials to generate new business. With one quick glance at my smart phone I can see on my mint.com app where I am with that month's budget. I can see all my back accounts in one glance. And I can see charts and graphs that show me what my income vs my spending has been month to date. All of this helps my husband and I make smarter decisions on how we spend our money.
What's great about Mint.com you can truly change your spending habits. It tracks month after month and will tell you what your average spending was for any length of time you request. When you know exactly how you spend your money you can begin to make changes.
It's one thing to know you go to Starbucks several times a week. And when you get your credit card statement you see it listed 15 times. But when you actually have a coffee budget in front of you and you see in real time (it posts your transactions within minutes of a purchase) can tell that you've spent $75 already this month in coffee you might start thinking of other ways to spend your money.
I could go on and on about Mint.com – but I urge you to watch this Video explaining everything you need to know about it. All you need to know is it will take you about an hour to set it up. I recommend having two logins. One for your family expenses and one for your business expenses (this way at the end of the year it's already broken out for you come tax time)! From there, mint.com will send you bill reminders, notify you when you're over budget in an area, and will send you weekly recaps of how and where you spent your money. You don't even have to log on to see these things- they e-mail all of that to you!
It's just a fabulous tool- if you're going to be serious about running a business, you should be serious about how you spend your money. This is by far the easiest way I've found to do just that!